Hi all
It's Thursday again and time for Thursday Treasury. As you may have noticed there was no Thursday Treasury last week because it was my birthday :) And I basically took a day off to enjoy myself and then went for a gorgeous meal with the BF.
Speaking of food, this week's treasury is inspired by tangy mustard!
You can find all the relevant information for the products and sellers in this treasury
here
.
Mustard is a colour that I am really partial to, I know some people think it is an awful colour but I recently seen a vintage suite of furniture in a shade of mustard that is just to die for. If only I were rich *sigh*
There are two pieces in this week's collection that really stuck out for me. This crocheted rug is amazing! And is a project that I have been meaning to try out for some time. We are in desperate need of a rug in our apartment and I think this might just be the type of one for us. How about making it from old t-shirts? Hmm, keep an eye out for a possible tutorial.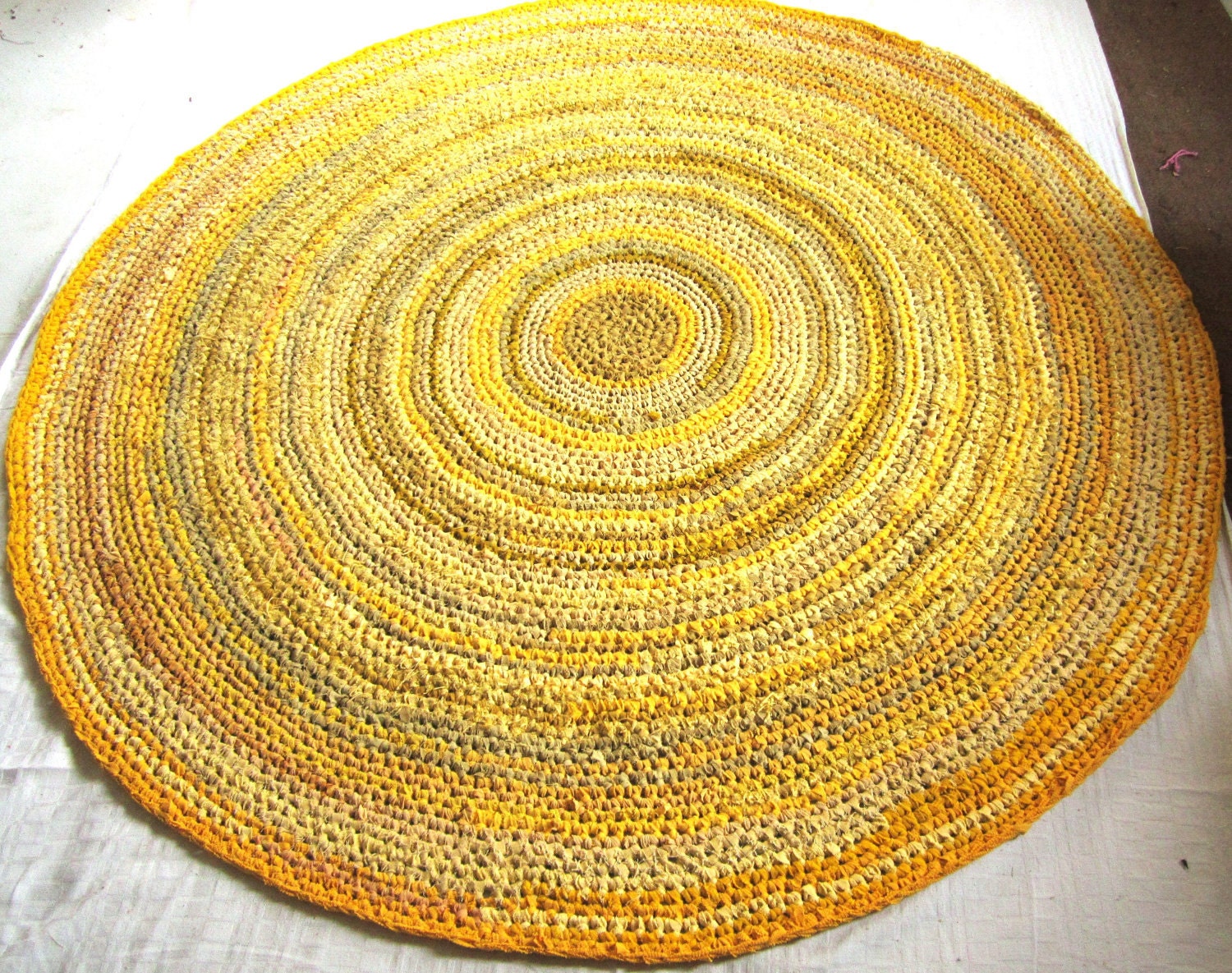 Now, these three hand painted vases really caught my eye and sparked some inspiration in me straight away.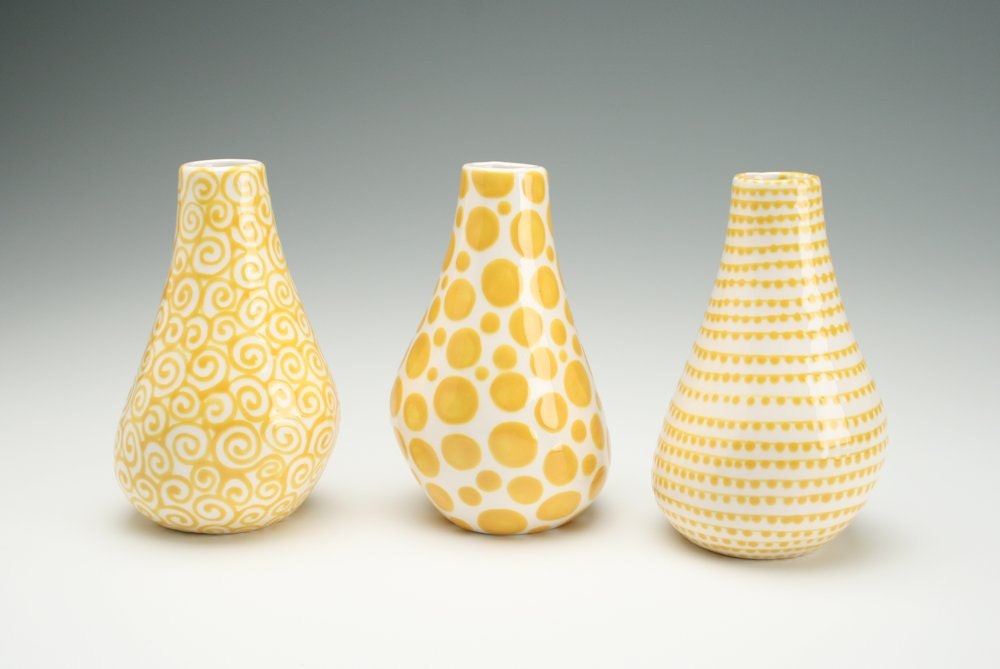 They remind me so much of those projects you see all over Pinterest where you take a cheapo ceramic plate, doodle all over it with a Sharpie and then bake it in the oven at a certain temperature for so long and supposedly the doodling is made permanent. Well, we are gonna find out for sure! I am gonna give this project a try and post up the results on the blog. Consider it an art experiment!!
Hopefully you can expect to see that on the blog next week but be sure to pop back tomorrow as I will be interviewing a fab artist Desiree Oude Groothuis. She creates one of a kind art prints, canvases, cards and other gift items. I mean look at this robin! Is it not the most adorable thing you have ever seen?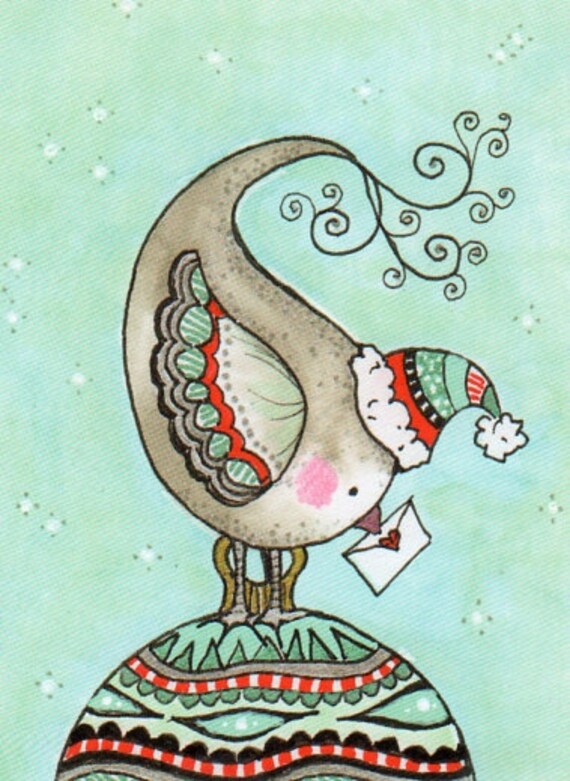 So, that is something to look forward to for tomorrow :)
Have a great day!
Ciara
xoxo