Hi everyone!
It is 10.06 am here in Sheffield as I am writing this, it is a beautiful, sunny, May morning and I am sipping on a coffee from my favourite mug while writing this post. I'm waiting on my grocery shopping to be delivered, Himself is still snoozing in the bed - he was out with friends last night, so I have some quiet time to myself now and I thought its a perfect time to write today's post. I have some great photos to share with you all from my trip home but first I must apologize... I forgot to post yesterday's May You Be post *smacks forehead* silly old me. But today's is a good one so hopefully it will make up for it ;)
So, as you all know I have just got back from Ireland. I spent a week in Wexford with my family (where I grew up) and it was a very special time as always. Everything about this trip was special to tell the truth because it was the first time I every travelled in an aeroplane all by my lonesome. Now, of course U.K. to Ireland is only 40-50 mins but it was a big deal to me when it was my first time alone so I was pretty proud of myself to have gotten through it in one piece I have to say. For someone who is notorious for being a bit of a stress-head at times, I can believe how calm I was about the whole thing.
My Dad collected me at Dublin airport. He was waiting for me in Arrivals, it was so lovely to see him standing there with a big smile on his face. We caught up on the drive home, then had a quick cuppa and into bed.
In the morning, Dad brought me out for a lovely walk in Kilmore Quay with his partner and her son.
Kilmore Quay, for those of you who don't know, is a little fishing village in Co. Wexford. It is quite small but has a working fishing harbour full of hustle and bustle. On any given day in Kilmore you will see ships galore in every colour imaginable, fishermen working away, seagulls soaring the sky above waiting for whatever leftovers they can zone in on, seals swimming around in the harbour and my personal favourite, rusty bits of chains and ropes left behind on the pier. The salty smell of the sea is in the air, the sound of gulls cries are all around. Paradise!
I was in heaven there with all the rusty and grungy elements I found, it brought me a lot of inspiration and my mind was just spinning with ideas for new canvases and projects while I was there.
Look at the texture the barnacles have created on this old anchor. Stunning! How could I get a texture like this in my artwork? Mother Nature truly is the first and best artist the world will ever know.
I was mesmerized by these lobster pots. I love how the fishermen piled them up so neatly, for convenience more so is my guess. Little did they know that someone like me would come along and see so much beauty in them! Their shape, their grunginess, and don't get me started on the colours! Pale blues and Seafoam greens - intoxicating.
If you follow me on Instagram (which you can by clicking on the "view on instagram" button on the left hand side of this blog) you will have already seen that photo. I just couldn't wait to share, I had to give you all a sneak peek ;)
I had such a lovely time down at Kilmore Quay that I had to take a souvenir back with me
I have an idea for what I might do with this shell, but that is for another post.
While I was at home my Mam + I went to see the Lion King Show in Dublin's Bord Gáis Theatre on the Wednesday night. It was truly the most amazing production I have ever seen in my whole life! No exaggeration.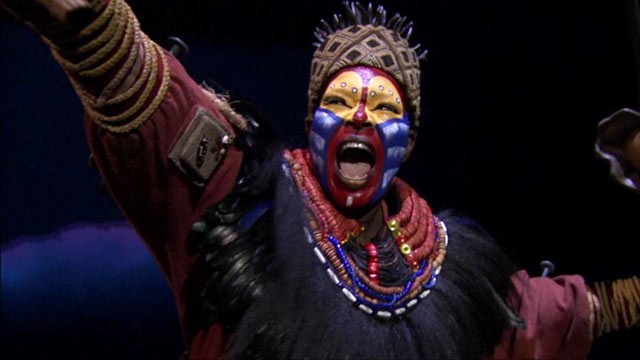 The could only take photos of the stage before the show started, then I had to turn off my phone and no photography or recording devices were allowed. I can understand why of course but it is a bit of a pity that I'm not able to share it with you, it was fantastic, I even shed a tear at the opening scene. If the show comes to a theatre near you I urge you to go and see it, you will not be disappointed.
All in all, my trip home was very enjoyable, as always. It refreshed me in more ways than one, we all need a change of scenery from time to time.
Family is the most important thing in my life. I cherish every moment I spend with them and I look forward to returning home for another visit as soon as I can.
Again, apologises for not posting yesterday, but I hope I made up for it today. I am off to my desk now because I have been home since Saturday afternoon and I haven't had a chance for some arty time yet. 11 days is WAY too long to not be creating!!
I hope you are all enjoying this Bank Holiday (U.K.) whatever you are up to.
Have a beautiful + creative day!